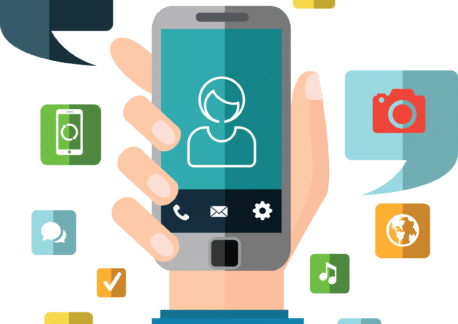 Creative mobile apps
Pro
fitness
We created a mobile app for a corporate client related to health and fitness for tracking in real-time with an intuitive app. App development and designing included,
Simple and quick interface
Less and appropriate features
Seamless integration with a smartwatch.
Design
Expert Mobile App Design Boston
The design of an app should begin with brainstorming its main purpose. How can your Mobile App Design make the life of your customers easier? Consulting with us can help you build up your ideas into reality. We will work together with you to decide what kind of app may be useful for your targeted audience and do broad research to purify the plans before moving on. We can design apps for a variety of purposes, from useful tools and fun games to apps, which will help people to find the location of your business while on the way. We also work hard on Mobile Application Design that is exclusive. After all, it is a crowded market out there, and the people must be capable of seeing the apparent worth in downloading your application as compared to others. There are millions of apps out there, but we will help your app to stand out always.
Next, we will work to apply for your Boston App Design. Our professionals will work to make a custom app that functions as planned and is entirely bug-free. We will also ensure that your application is simple to use and visually appealing. All through this process, we will stay in contact with you always, keeping you in the loop in all steps to make sure that you will be pleased with the ultimate design. Apps will also go through our testing procedure to ensure that the completed app is what you wished for.
We have a fervor for making apps design, and we always work very hard to complete projects within budget and on time. When you discover yourself in the requirement of a mobile app designer in Boston, you can rely on us: We have earned an excellent reputation for high-quality outcomes, which is why companies around the globe have trusted us for creating apps for them!
Simple, powerful, beautiful, rich functionalities with native, cross-platform and web mobile app.
Mobile written for iOS, Android, Windows, Symbian, Blackberry or written using Xamarin, React Native, Ionic, Angular Mobile Sencha Touch, HTML5, JavaScript or CSS etc.
We have designed and build many flagship mobile apps for our clients. Our apps are remarkably full-featured with quicker responses. They are designed for a level up and give users a comfortable yet enriched mobile experience. We have developed highly sophisticated mobile apps and received rave reviews from customers.